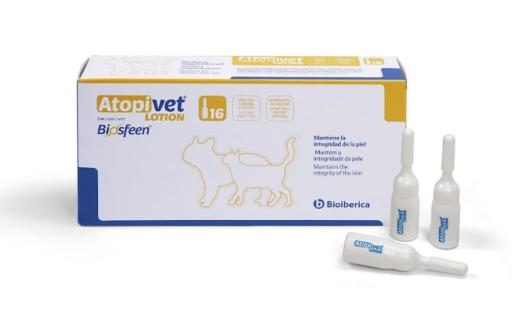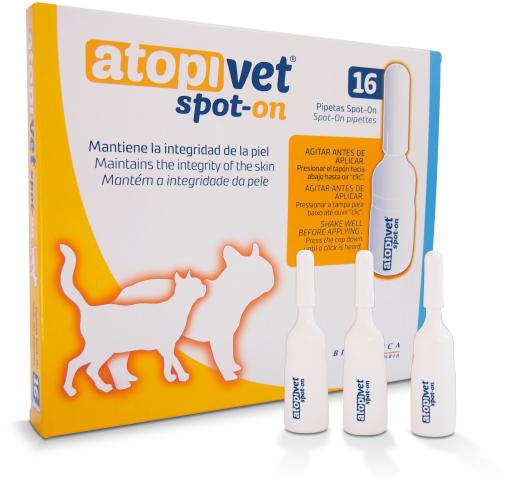 Reviews of Bioiberica Atopivet Spot-On to Maintain Skin Integrity
The function of these pipettes is a must for dogs suffering from allergies like my dog.
Selo he puesto el da 05/05/22 veremos como a actuado el da 05/06/22 y veremos si es eficiente
Excelente. Uno d e nuestros gatos tena problemas en la piel, y por lo tanto s ele caa el pelo. Con estas pipetas de ha recuperado. Genial.
A mi Nelson le diagnosticaron dermatitis y nos ha ido genial para poder frenarlo, ya que no hay que ponerlo cada día, así el animal no se estresa


Nous ne savions pas qu'il existait ce type de produits pour les lapins, et la vérité est que nous l'avons essayé pour notre lapin et les résultats sont très bons
La verdad no las teníamos todas con este producto pero ,nuestro conejo a dejado de tener alergias y de rascarse
das Anwendungsformat ist ideal für eine schnelle und effektive Anwendung
De momento, no he notado que haga demasiado efecto, pero creo que no se lo he aplicado durante tiempo suficiente para que haga el efecto deseado.
Muy fáciles de aplicar noes encanta lo fácil que es aplicarlo y el efecto que hace